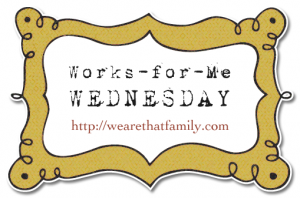 I finally had it with our old high chair. Sure, it was great - comfy, adjustable, sturdy, and easy to use. What it was not? Easy to
clean
! There were so many nooks and crannies for food to hide, little grooves and joints and flaps.
David, at nearly 13 months old, still needs to be strapped into
somet
hing
at the table, or he's likely to fall/climb/slide right out.
Enter the
Fisher-Price Heathy Care Deluxe booster seat
! Despite the fancy name, it's qu
ite affordable. I brought it home, strapped it on to one of our dining room chairs, and haven't looked back! It's fantastic. The straps are very secure, both the ones that attach it to the chair and the ones that hold David in the seat. The tray is smaller than a regular high chair, so it fits in the dishwasher quite nicely.
But the best part? The whole seat bottom is one molded piece of plastic. Other than the very thin slot where the strap comes through, there is nowhere for food to go! One quick wipe, and it's
clean
! *cue angels singing*
We took the booster seat on our recent trip, and it was great! It folds up easily and stays folded, and there is a little lid for the tray so that the tray stays clean while you're traveling. I can't praise it enough!!
For more great tips, visit
Works-For-Me Wednesday
at
We Are THAT Family
!